This week, we're working with crates! When you walk through a flea market, you almost always see at least a handful of wooden crates (usually pretty worn). And you can score some pretty great deals on them!
Click here to watch the video!
It took some digging, but we found the perfect sized crate to transform that was pretty sturdy and not too damaged. It was marked at $8 but we negotiated to $6 for this crate.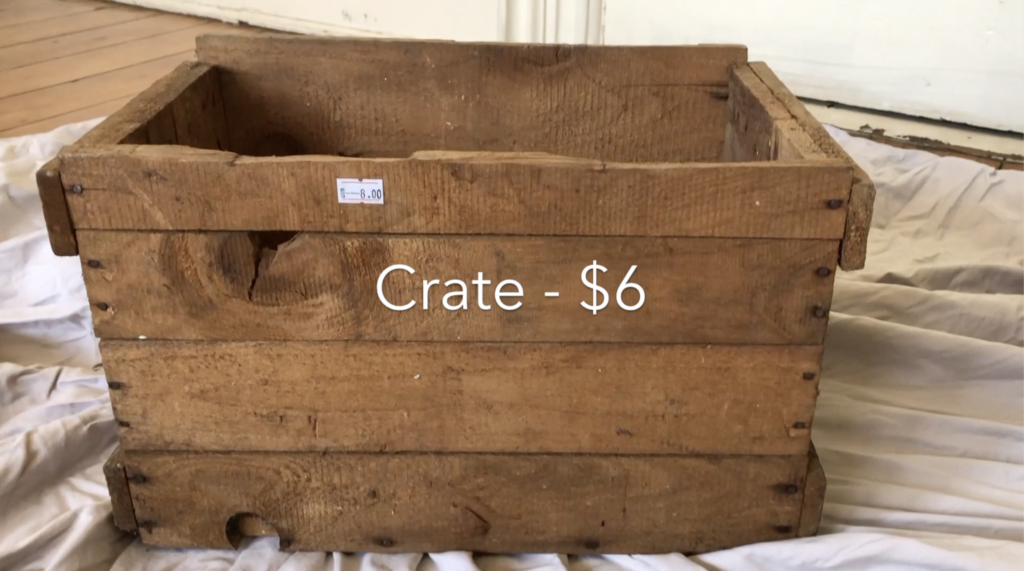 You could use this project for quite a few things – a shelf, small table, ottoman – there are tons of possibilities! But we settled on using the crate as an end table.

Materials:
Paint – we had some leftover paint from a different project, but you could easily use a sample container of paint which costs about $4 from a hardware store.
Sheet or something to paint on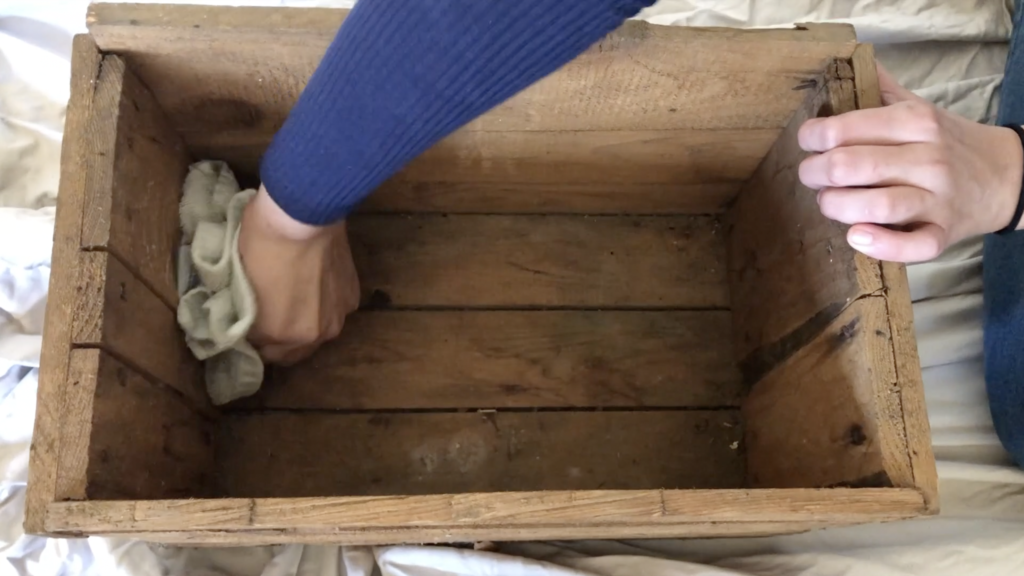 We got the crate home and started by cleaning it out. Used/rustic items like this at a flea market can sometimes be pretty dirty when you get them, especially with the price you're paying. We just took a rag and scrubbed the inside and outside of the crate to get any excess dirt off.

Some people would sand the wood before painting, but we wanted to keep the rustic/original wood feel to the stand.
Once it was clean, we just had to paint! We went with a burnt orange that would fit as a really nice accent piece. It took about 10 minutes to paint (just 1 coat). And we waited 20-30 minutes for it to dry completely.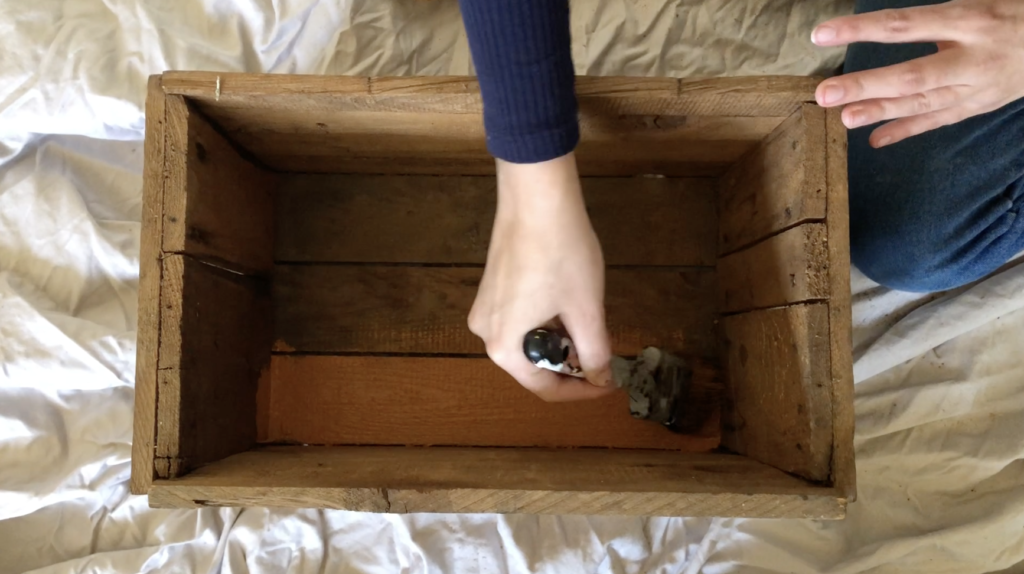 Once the paint was dry, we added some books, a candle, and a plant on top. A perfect fit beside this velvet green couch!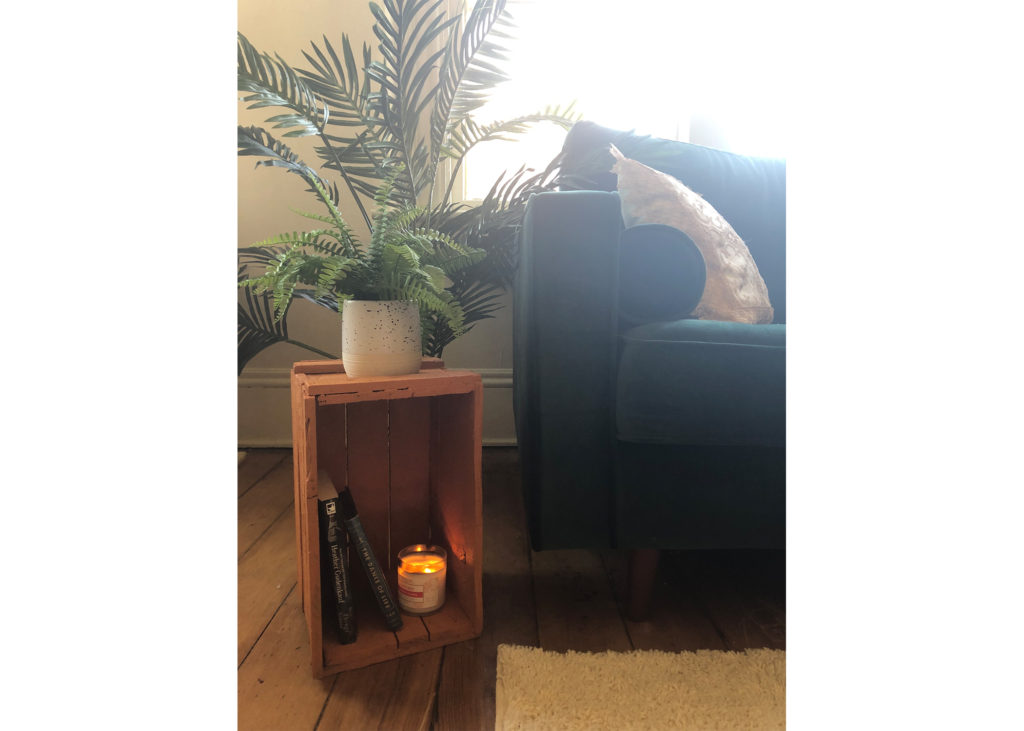 You could also add a small shelf piece of wood inside for a shelf to really use the inside space of the crate. 🙂
What do you want to see us try to to find and flip at Caesar Creek Flea Market next? Use #CCDIY to show us your flea market flips!