Join us on Saturday, October 31 for Halloween activities all day long!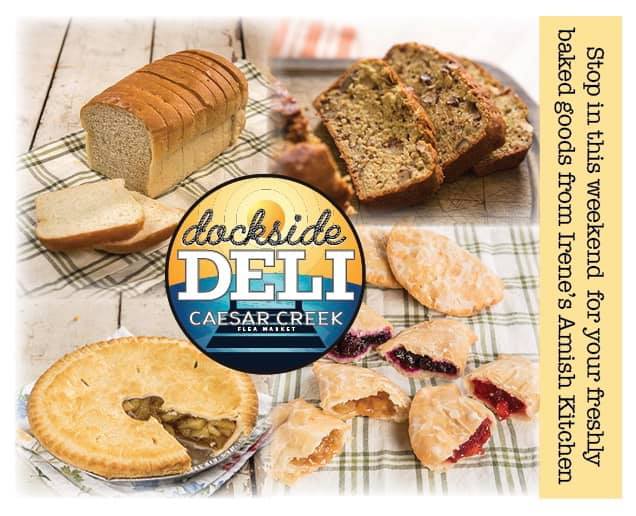 Dockside Deli
Located in the Main Aisle
We'll have a variety of whole pies, fry pies and breads. Fresh from the oven and ready to go home with you. Stop in at the Deli this weekend!
Get into the Market for just $1!
Find it. Love it. Make it yours.
Located just 35 minutes from Caesar Creek Flea Market, Treasure Aisles Flea Market is one of the largest Indoor & Outdoor Markets in the Midwest.
Open EVERY Saturday & Sunday 9 AM – 5 PM, all year round, RAIN or SHINE!
Open Saturdays & Sundays, 9 AM to 5 PM, no matter the weather!

Discover Your Next Find
Plan your trip by searching our Indoor Directory to find your favorite Shops or Items and their location at our Market.

Apply to Be a Vendor
Ready to own your own Shop? Check our Rules & Rates and message us to get the conversation started.